With all of the current chaos going on in the world, it is no wonder that many people are choosing to play it safe and stay home. While social distancing seems like an easy enough task, we put together a list of the 15 best podcasts to keep you entertained while riding out a coronavirus quarantine. Whether you want to distract yourself with a mindblowing murder mystery or prefer to lighten up the heavy energy with some humor and comedy, Vurbl has you covered the top 15 podcasts to help kill your boredom and keep yourself safe. Check them out below!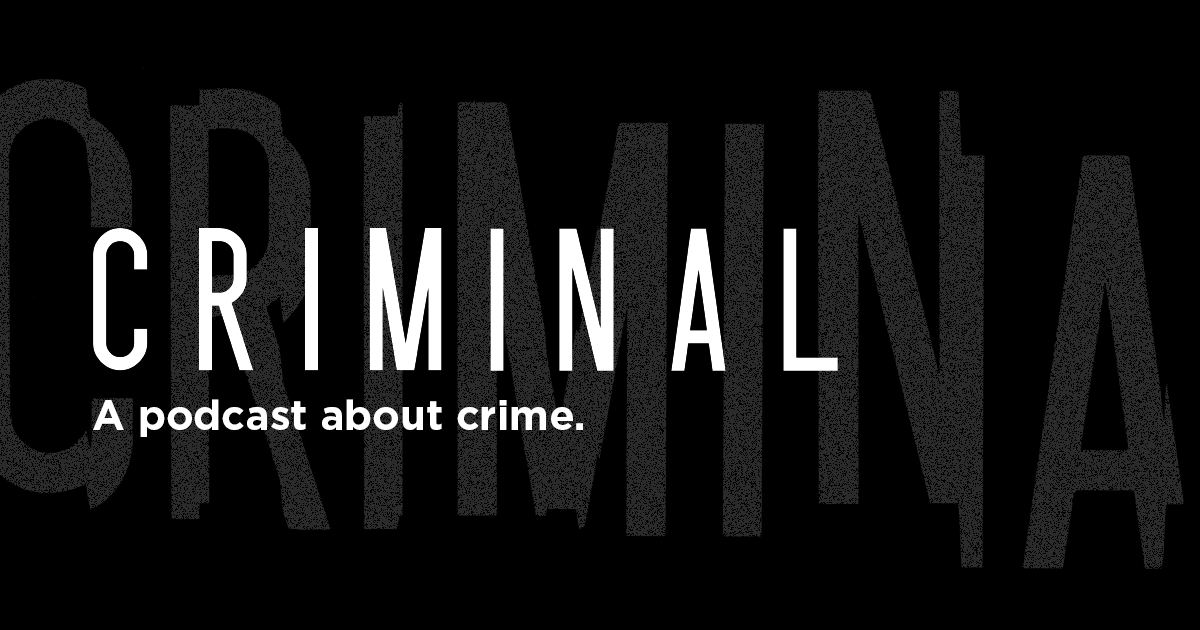 #1 – Criminal
Criminal is an award-winning podcast that follows some of the most thrilling true crime stories. With episodes that release twice a month on Fridays, listeners are sure to get their murder mystery fix.
The Host: Before moving into the world of podcasts, Phoebe Judge was a host at WUNC North Carolina Public Radio, as well as a producer for The Story with Dick Gordon. Her background as a reporter gives her an edge as she takes listeners through the intense stories of true crime.
The Guests: As she describes and re-tells these true crime stories, Judge often invites guests who were actually involved with the case. From lawyers to law enforcement, the first-hand recounts and recollections give an exciting and eerie feel to the show.
Must Listen Episodes:
Rating: 18+
#2 – Stuff You Missed In History Class
The renowned podcast, Stuff You Missed In History Class, takes listeners on a journey back in time as they revisit various facts and histories about the world in which we live.
The Host: Holly Frey and Tracy V. Wilson are two history buffs who have created an empire with Stuff You Missed In History Class. Their charm and humor have scored them as some of the best podcast hosts on the air.
The Guests: For the most part, the podcast is run by Frey and Wilson as they discuss the crazy background of our society.
Must Listen Episodes:
The Electrocution of William Kemmler
Rating: 18+
#3 – 99% Invisible
With over 400 million downloads, 99% Invisible is one of the most popular podcasts on iTunes. This unique podcast dives into all of the things that most of us don't think about on a day-to-day basis, specifically around architecture and design.
The Host: The hit podcasts host, Roman Mars, surprisingly does not hold a degree in architecture or design. However, in 2013, Mars was named one of the 100 Most Creative People, and has produced the most successful crowdfunding campaigns for a podcast in Kickstarter history.
The Guests: From designers to architects to history buffs, Mars has had a diverse and highly intelligent group of guests featured on his weekly podcast, which releases new episodes every Tuesday.
Must Listen Episodes:
Episode 380 – Mannequin Pixie Dream Girl
Rating: 18+
#4 – Fresh Air
Fresh Air is a podcast produced by WHYY-FM that centers around in-depth interviews with people and celebrities from all different backgrounds. Listeners can expect to learn an abundance of information as they listen to this open and often raw podcast.
The Host: What undoubtedly set Fresh Air apart from other interview centered podcasts is host Terry Gross. Gross is described as direct, honest and incredibly intelligent, making her questions deep and intriguing.
The Guests: From guests like RuPaul of "RuPaul's Drag Race", to renowned author, James McBride, the guests featured on Fresh Air never fail to succeed in providing interesting insights into their craft and personal lives.
Must Listen Episodes:
Uncovering The CIA's Operation To Steal State Secrets
Donald Trump's Testing of America
Rating: 18+
#5 – Bill Burr's Monday Morning Podcast
Bill's Monday Morning Podcast is a humor-filled talk show that releases new episodes every Monday and Thursday. Being that this podcast hits a variety of topics, it is sure to entertain listeners from a wide spectrum.
The Host: Bill Burr is a comedian who first gained recognition from his role on Dave Chappelle's show. His intelligent humor scored big among late-night hosts, and he eventually became a regular on Conan O'Brien, Jimmy Fallon, and Jimmy Kimmel.
The Guests: In addition to his solo ramblings, Burr often invites fellow comedians and actors onto his podcast as they discuss everything from politics to everyday inconveniences.
Must Listen Episodes:
Bill Rambles about panic, cancellations, and healthy conspiracies.
Bill rambles about the XFL, nutrition, and being a parent.
Bill rambles about having a temper tantrum in an Apple store, Hollywood hypocrites, and male lactation rebuttals.
Rating: 18+
#6 – The Fantasy Footballers
Being that the coronavirus has put a hold on sports, what better way to get your fix than to indulge in a fun and lively sports podcast? The Fantasy Footballers break down the world of fantasy football in an exciting and humorous way.
The Host: Andy Holloway, Jason Moore, and Mike "The Fantasy Hitman" Wright host the dynamic podcast and provide strong opinions and expert stats as they dive into the world of fantasy football.
The Guests: While the trio of hosts tend to dominate the talking time, the crew does include sports-centered guests to provide some additional insight and opinion.
Must Listen Episodes:
Trending or Ending + Trade Shenanigans
Baller Trust Exercise + It's Mailbag Time!
NFL Coaching Changes & Fantasy Impact, Just Sayin'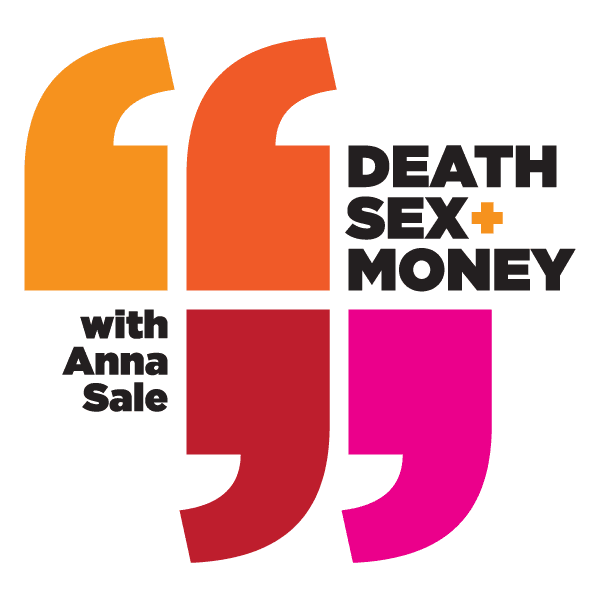 #7 – Death, Sex & Money
Death, Sex & Money pushes the boundaries by talking about the things that we often think about, but won't share. The podcast was even rated as the #1 podcast of the year by New York Times magazine in 2015.
The Host: Anna Sale created her award winning podcast out of the desire to bring more "much needed" conversation to the surface. Her passion for unconventional and open dialogue has allowed thousands of listeners to connect and receive validation where they had not before.
The Guests: Anna Sale welcomes both listeners and celebrities to provide their opinions and insight on the various "taboo" topics discussed.
Must Listen Episodes:
All Alone Together: A COVID-19 Call-In
Sugar Babies Cost Me $8,000 and My Marriage
Cancer Changed Ken Jeong's Comedy
Rating: 18+
#8 – Invisibilia
The word Invisibilia is Latin for "invisible things", and that is exactly what the Invisibilia podcast focuses on. With episodes that dive into the various unseeable forces and influences around us, listeners will not be short of awe.
The Host: Co-hosts, Alex Spiegel and Hanna Rosin, both have a passion for exploring the unknown and unseen. While Spiegel has a background in covering psychological and human behavior, Rosin was most previously a national correspondent for The Atlantic.
The Guests: Being that the focus of Invisibilia is on that of the unseen and "mysterious", the guests that come on the popular podcast tend to have hands-on experience or testimony with the concepts explored during each episode.
Must Listen Episodes:
Rating: 18+
#9 – Presidential
Presidential is an educational podcast that takes an in-depth look at the history of U.S. presidents and how they came to be.
The Host: As a former journalist, Lillian Cunningham provides the perfect commentary when discussing our country's former leaders. Her wit and humor seep through each episode as she manages to entertain listeners with something as (sometimes) dry as historical information.
The Guests: Historical scholars and journalists tend to make up the majority of Cunningham's guests, providing additional commentary and interesting insight.
Must Listen Episodes:
The Bachelor and The Bloodshed
Rating: All Ages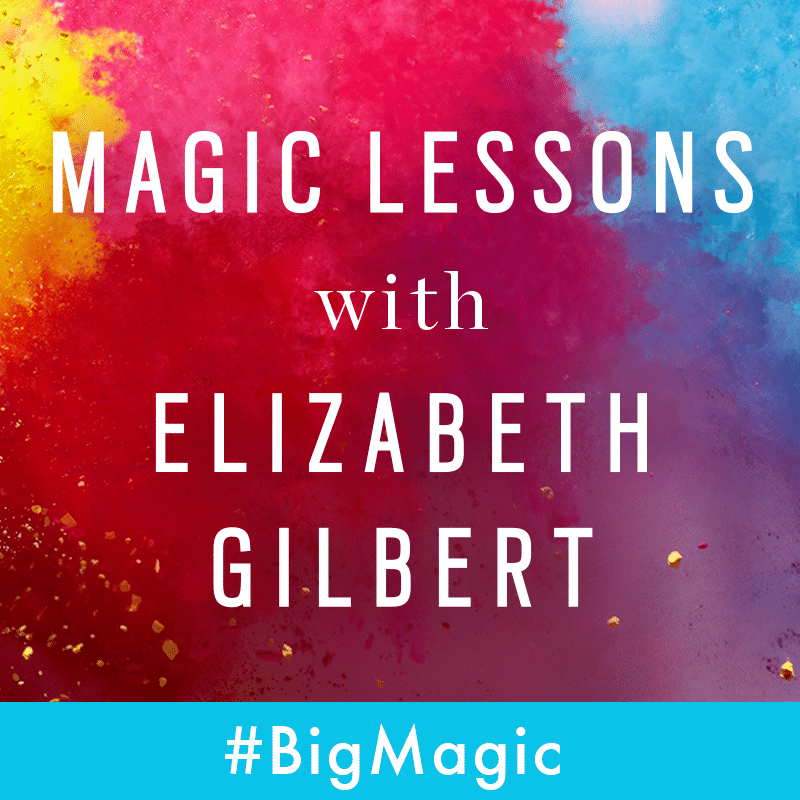 #10 – Magic Lessons
Magic Lessons with Elizabeth Gilbert is a unique podcast that focuses on helping artists and creatives make their dreams come true as they overcome fear and hesitation.
The Host: Elizabeth Gilbert is a best selling author that has a passion for assisting aspiring artists as they make their dreams a reality. Her novel "Eat, Pray, Love" has inspired millions, and was even turned into a film that starred Julia Roberts.
The Guests: Gilbert's guest list has included artists, writers, and filmmakers from all different backgrounds. Some creative names features in the podcast include Neil Gaiman, Gary Shteyngart, Amy Purdy, Michael Ian Black, Brandon Stanton, Martha Beck, and Glennon Doyle Melton.
Must Listen Episodes:
Rating: 18+
#11 – Reply All
Reply All is a popular American podcast that takes a look at the effects the internet has on society, as well as the effects that society has on the internet.
The Host: Co-hosted by PJ Vogt and Alex Goldman, Reply All offers a non-biased and healthily informed perspective on all things online. Vogt and Goldman's subtle and intelligent humor add an extra flare to the media-centered podcast.
The Guests: Reply All features an eclectic mix of guests, from online trackers to regular Snapchatters.
Must Listen Episodes:
#156 – The Cure for Everything
#158 – The Case of the Missing Hit
Rating: 18+
#12 – The Bitch Bible
The Host: A self-described "bitch", Jackie Schimmel takes the reins in her beyond-blunt podcast as she relinquishes any filter and takes topics to the extreme. While some may find her humor and knowledge a bit crass, many find it both honest and entertaining.
The Guests: From reality stars such as Stassi Schroeder to former E!News correspondent Catt Sadler, Schimmel keeps her guest list on The Bitch Bible stacked with fellow "boss bitches."
Must Listen Episodes:
Rating: 18+
#13 – My Favorite Murder
My Favorite Murder is a true-crime podcast that has been voted as one the best podcasts in the world. It is also one of the top five grossing podcasts of all time, earning $15 million annually.
The Host: Comedians Karen Kilgariff and Georgia Hardstark host this award-winning true crimes podcast. The ladies add an element of "laugh" that tends to lighten the mood around the gruesome murders discussed on the show.
The Guests: While many episodes solely feature Hardstark and Kilgariff's commentary, the ladies occasionally have impressive guests such as Carol Daly, one of Sacramento's first female detectives.
Must Listen Episodes:
Rating: 18+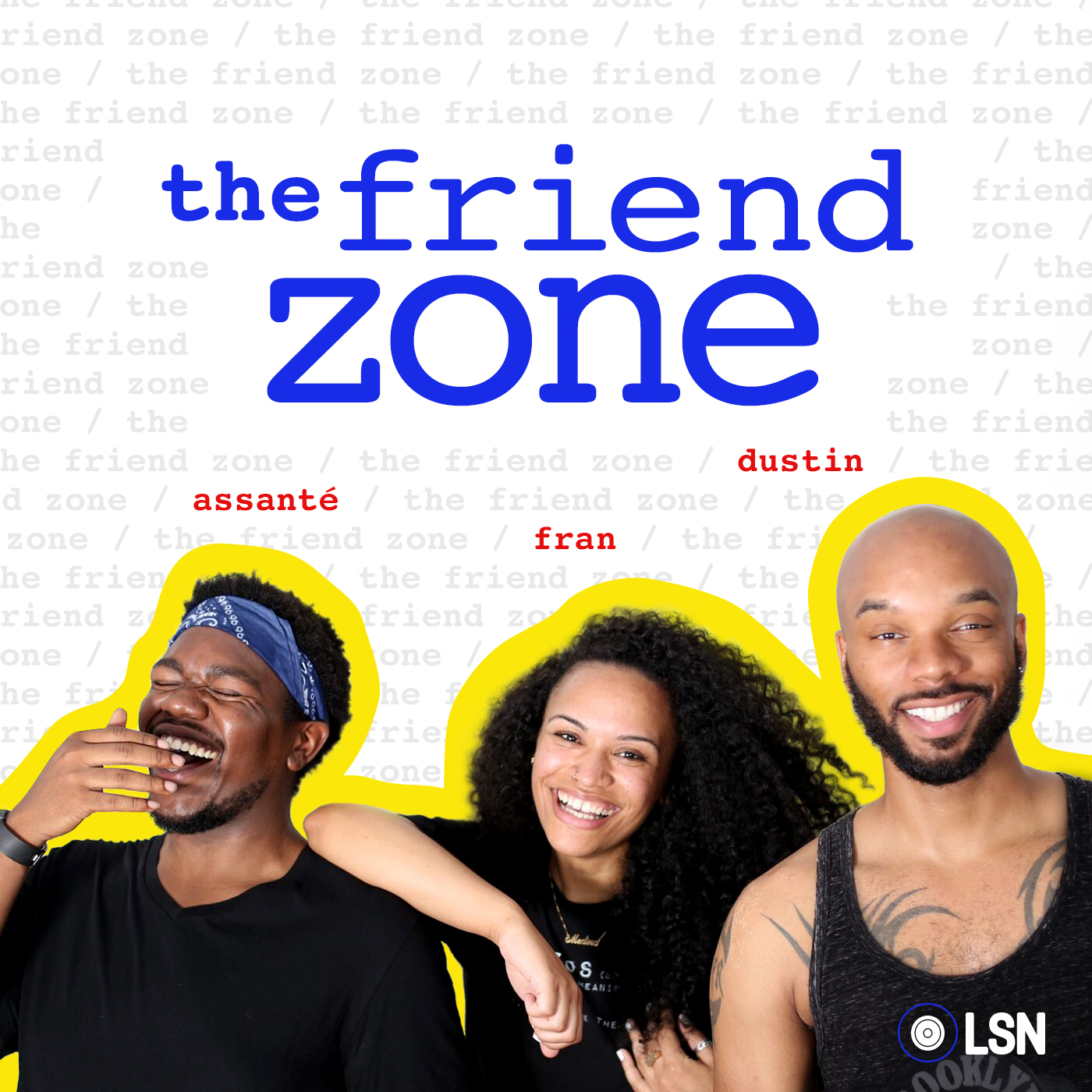 #14 – The Friend Zone
With new episodes every Wednesday, The Friend Zone podcast satisfies an interesting niche as it combines the worlds of pop culture and "zen living." The podcast focuses on unique topics such as mental hygiene, as well as relationships and fitness.
The Host: Healthy lifestyle expert, Francheska Medina, has garnered much attention from her successful and influential website, Hey Fran Hey. Dustin Ross and Assante also join in on the conversation.
The Guests: From friends of the hosts to pop culture icons, The Friend Zone has hosted some knowledgeable and fun guests.
Must Listen Episodes:
Rating: 18+
#15 – Get Sleepy
Get Sleepy is a twice-weekly podcast that focuses on putting you to a sound sleep. Allow yourself to become soothed and relaxed as we navigate through this tumultuous time.
The Host: Get Sleepy does not have a set host for its twice-weekly episodes. Instead, each episode is narrated by another person. However, a regular narrator featured on the podcast is Simon Mattacks.
The Guests: There are no guests featured on Get Sleepy.
Must Listen Episodes:
Rating: All Ages
Discover More Great Audio…
Best Podcasts on Mindfulness Meditation Podcast
Dave Hill's Podcasting Incident: Podcast Review