Are you searching for a way to cut down on your preschooler's screen time? Are you looking for a way to occupy them while you are in the car? Podcasts are a great way to spark imagination, creativity, and education! Your preschooler will love them! Podcasts are great for road-trips, relaxing for bedtime, or easing the stress for being stuck inside. Take a look at our top recommendations for podcasts for your preschooler.
#1 Little Stories for Tiny People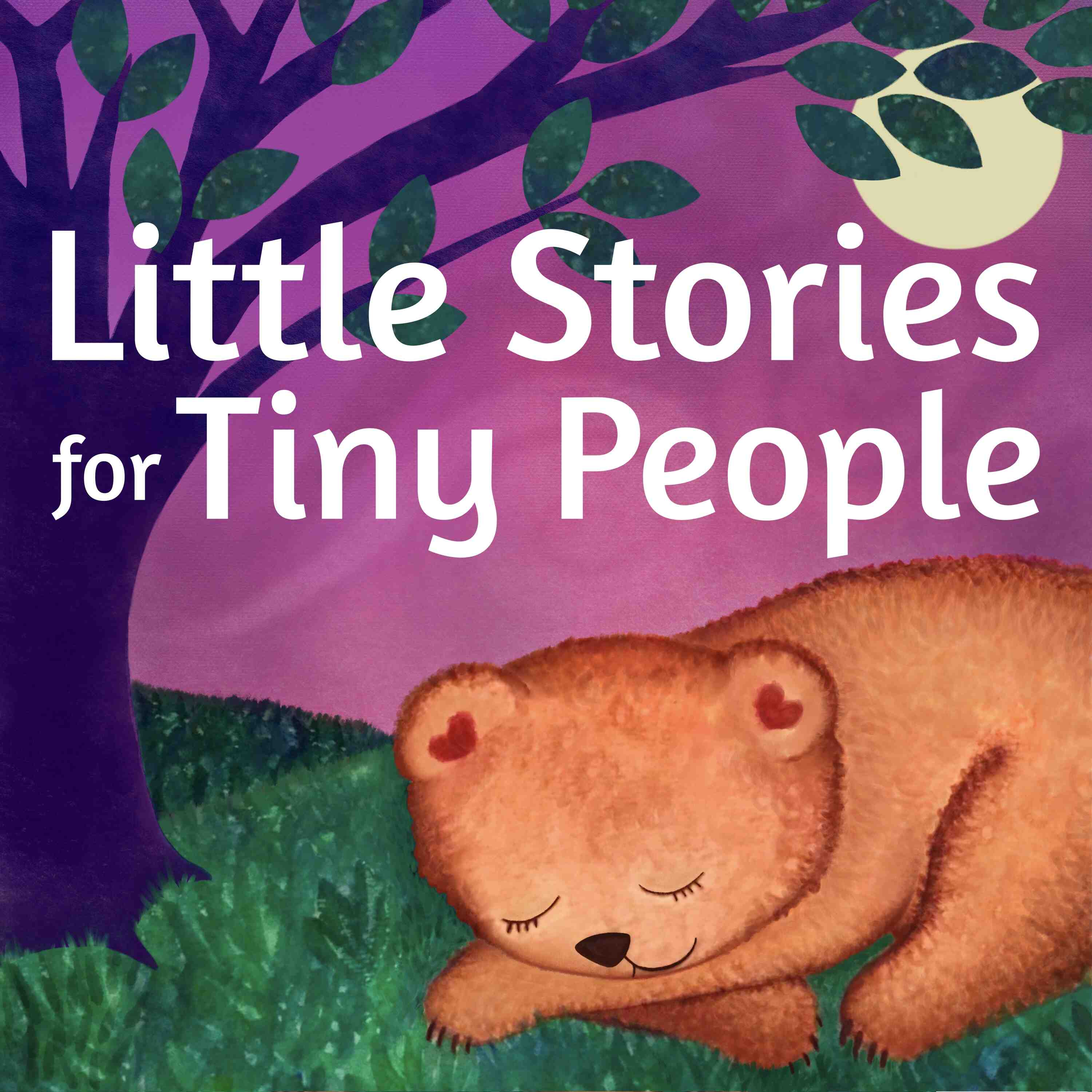 Little Stories for Tiny People is the perfect podcast when you need a quick break and want to keep your preschooler busy. Each episode is an original child-friendly story that is sure to keep your little one entertained. From giants, to hedgehogs, to fairies, there is a story for even the pickiest little listener. There is a common theme of helping children to understand their feelings and have empathy for others. Perfect for when you need a mid-day quiet time or winding down at the end of a busy day, each episode is filled with whimsical sense of humor your preschooler will love!
The Host: Rhea Pechter is the host and producer of the Little Stories for Tiny People podcast. She writes and performs each story. She is an illustrator, author, wife, and mom to 3 kids.
The Format: Each episode Rhea gives a welcome and an introduction to the story before she begins. She talks about a feeling or emotion that the story is going to outline.
Why You Have to Listen: Little Stories for Tiny People is charming and sweetly performed. It is sure to get your preschooler hooked right from the start of each episode. The podcast has been around since 2015 and a new episode is released bi-weekly. There is sure to be enough content for your little one to enjoy whenever the need arises.
Listen to Little Stories for Tiny People
Must Listen Episodes:
The Acorn: A Friendship Story for Kids
Theo and the Speak Up Fairy: An Assertiveness Story for Kids
#2 Circle Round
Circle Round is storytime all the time! The podcast turns folktales from around the world into radio plays for kids! Each episode discusses a different important feeling or issues like kindness, teamwork, and persistence. It is sure to keep your preschoolers intrigued.
The Hosts: The show is hosted by public radio reporter, narrator, and writer, Rebecca Sheir. Rebecca has also appeared on several television shows including Morning Edition, All Things Considered, Here & Now, The Splendid Table, and Marketplace and has also done voice-over work for audiobooks, film, and television,
The Guests: Guests have included Rachel Matthews from Frozen 2, Parker Bates from This Is Us, Phillipa Soo from Hamilton, and Broadway star Derrick Baskin.
Why You Have To Listen: These beautifully told stories are great for the whole family! Each episode is inspirational and comes from different cultures. They are perfect in length at only 10-20 minutes each so it is easy for your preschooler to follow along without losing interest.
Listen to Circle Round
Must Listen Episodes:
The Fire On the Other Side of the World
Rating: All ages
#3 What If World
Preschoolers LOVE to ask questions, a lot. Sometimes those intriguing questions don't have answers. Maybe they will ask you "What if I had two heads" or "What if dogs could talk". What If World takes those silly, hard-to-answer questions and turns them into whacky stories! Your child can even call in to the podcast to submit their What If question. They may use their question as an episode of the podcast!
The Host: Eric O'Keefe is the host of What If World Podcast. He has over 10 years of experience with early childhood development. Eric has taught kids motor skills, gymnastics, karate, singing, acting, and story-telling.
The Guests: Each episode features a call from a child and their What If question. Special guests such as authors like Scott Cranfield also make an appearance in every episode to play different characters in the story.
Why You Have To Listen: What If World is sure to grow your preschoolers' imaginations and give them the courage to dream bigger and ask bigger questions. You will be laughing and coming up with silly What If questions right along with your child after listening to just 1 episode!
Listen to What If World
Must Listen Episodes:
What if clouds were made out of cotton candy?
What if people sneezed pickles?
What if worms wore pajamas and played with toys?
#4 Ear Snacks
Ear Snacks is a musical podcast geared towards preschoolers about the world. It uses music, science, culture, family, and friends to create a podcast preschoolers will eat right up!
The Hosts: Husband and wife duo Andrew and Polly created and co-host Ear Snacks. Parents' Choice Awards winners for their self-produced albums and podcast, they also compose and produce music for film and television including Wallykazam!
The Guests: Children's musician regularly appear as guests on Ear Snacks including Kaitlin McGaw, Christopher Tin, and Dance Tashian. They will also bring in special guests to cover current events such as the U.S. Census. Vicki Glazer from the U.S. Census Bureau and Emily McMillan with the Statistics in Schools program appeared as guests to talk about the importance of the Census.
Why You Have To Listen: Ear Snacks is a great educational resource for your preschooler. The music is catchy and informative and the whole family will start singing along.
Must Listen Episodes:
"The Love" With Alphabet Rockers
"Winterland" With the Okee Dokee Brothers
The U.S. Census (It's a Party, and You're Invited!)
#5 Good Night Stories for Rebel Girls
Good Night Stories for Rebel Girls: The Podcast is a fairy tale podcast about amazing women who did amazing things and changed the world. The show is based on Good Night Stories for Rebel Girls, the global best-selling book series that inspired millions of girls and women that anything is possible if you just believe! Your preschooler will love the stories of brave women who achieved their dreams and never gave up.
The Narrators: Each episode is narrated by a different inspiring woman. Actor Poorna Jagannathan from Big Little Lies and Jackie Cruz from Orange Is the New Black have both narrated episodes, along with doctors, news reporters, and professional athletes.
The Format: The podcast is released weekly and each episode is about 20 minutes long. It highlights one inspiring woman per episode from either past or present times. After each show, there is a 3-5 minute show where a child interviews the narrator and she shares advice and motivational quotes.
Why You Have To Listen: Your preschooler will get a boost of confidence while listening to this podcast! They will learn that anything is possible with hard work and dedication. Women from all around the world have changed the world and are still changing it today and it is important that our kids hear their stories.
Listen to Good Night Stories for Rebel Girls: The Podcast
Must Listen Episodes:
Julia Child read by Ruth Reichl
The Mirabal Sisters read by Jackie Cruz
Ruth Bader Ginsburg read by Priscilla Chan
#6 Sesame Street Podcast
The Sesame Street Phttps://podcasts.apple.com/us/podcast/sesame-street-podcast/id264537349odcast features everyone's favorite furry Muppets of Sesame Street. Your preschooler will love singing songs with Cookie Monster and Big Bird and learning about sharing and friendship with Elmo and Bert & Ernie. Each episode is under 10 minutes and will keep your child engaged the entire time!
The Hosts: Sesame Street friends! Who wouldn't love to hear Elmo sing or hear Cookie Monster tell a joke? That is exactly what you will get when you listen to this upbeat and heart-warming podcast
The Format: Each episode focuses on one educational lesson. Whether it is learning a letter from Cookie Monster and counting with The Count, the Sesame Street Podcast is another interesting educational tool that your kids will love.
Why You Have To Listen: If you need something to keep your preschooler busy while you are trying to make meals or do laundry and don't want to plop them down in front of the tv, turn on this podcast and they'll instantly be hooked.
Listen to Sesame Street Podcast
Must Listen Episodes:
#7 God's Big Story
God's Big Story is a Biblical podcast for kids. Each episode breaks down parts of the Bible and tells stories for kids without watering them down. Since we are currently practicing social distancing due to Covid-19, churches across the country are closed. Since your preschooler is missing out on Sunday School, this podcast is a great way for them to hear a Bible story.
The Hosts: We don't have a lot of information on the hosts of the God's Big Story. Sean and Julie are from The Village Church in Flower Mound, Texas.
The Guests: Guests include gistorians, Bible scholars, and other friends who help tell the stories and answer questions.
Why You Have To Listen: The podcast does a great job explaining difficult concepts so that preschoolers can understand truths from the Bible. Kids will love the lightning round of questions after the story as well as a fun Biblical song!
Must Listen Episodes:
Jesus' Triumphal Entry & Last Supper
#8 The Kids Are All…Home
A Pineapple Street Studios podcast The Kids Are All…Home is for kids who are currently home due to the coronavirus. It features voices from around the world who share how they are spending their time while being quarantined at home and also give kids ideas of things they can do during the quarantine.
The Host: Kids! One of the awesome parts of this podcast is that kids are the hosts. Your kids have an opportunity to host as well. If your little one has a podcast idea, they can record it on a smartphone or tablet and submit it!
The Guests: This is a new podcast so there are currently only a few available; however, they have already had several guests. Professional chef Carla Lalli Music gives baking tips recipes kids will love. A doctor gives kids advice to stay healthy during the global pandemic. There is also a fossil outer and a science writer.
Why You Have To Listen: The Kids Are All…Home is a well thought out plan for kids to do something educational and fun during a quarantine. It is sure to brighten yours and your preschooler's day.
Listen to The Kids Are All…Home
Must Listen Episodes:
How To Make Fruity Frosted Hot Dog Soup
#9 Story Pirates
Story Pirates brings world-class musicians, comedians, and improv actors together to create sketch comedies and musicals that are written by kids. Each episode is lively and imaginative and will make you feel like you are right inside the story with the characters. Story Pirates is passionate about elevating the value of kids' voices.
The Hosts: Hosted by Lee Overtree, Peter McNerney, Meghan O'Neill, and Rachel Wenitsky. This zany group has a plethora of talents that work together beautifully to create this awesome podcast your preschooler will love! Lee Overtree is the producer and co-creator of Story Pirates. He has directed at several theaters and currently teaches improv at Eugene O'Neill Center. Peter McNerney is an actor, director, and theater performer. Meghan O'Neill is a screenwriter, actor, and director. Rachel Wenitsky is the head writer for the podcast and also a writer for The Tonight Show with Jimmy Fallon.
The Guests: Celebrities make guest appearances to play characters in different episodes. Claire Danes, Dax Shephard, and Alex Brightman have all stopped by to be special guests on Story Pirates.
Why You Have To Listen: Each episode is based on a story written by a child. The child who gets chosen gets to give an intro to the story, then it is performed and put to music. Your preschooler will love the over-the-top songs and characters. The kids love this podcast because it's hilarious. I mean, stories about tigers, space llamas, and evil cockroaches? How could your kids not love it?
Listen to Story Pirates
Must Listen Episodes:
Jumping Bean Jack and Bouncing Bailey/Betsy's Grand Slam
The Mad Piano Player/The Aristocrats Strike Back (feat. Josh Gondelman)
Cheese Quest/A Diary Of A Corn Snake (featuring David Schwimmer)
#10 The Alien Adventures of Finn Caspian
The Alien Adventures of Finn Caspian is a sci-fi fiction story for preschoolers. The story is told in 15-20 episodes so it is best to start with Episode 1. The podcast is centered around a boy named Finn Caspian who is aboard an Interplanetary Exploratory Space Station. He and his friends explore uncharted planets and bump into some aliens along the way.
The Host: The podcast is written and performed by Jonathan Messinger. He is the author of Hiding Out and has also been the web editor of Time Out Chicago Kids.
The Format: Each episode is a continuation of the last. The show is very interactive, with kid listeners often taking the reins to control the action.
Why You Have To Listen: Your kids will love traveling along on adventures with Finn and his friends! There are so many plot twists that are sure to keep your kids on their toes!
Listen to The Alien Adventures of Finn Caspian
Must Listen Episodes:
Episode 1: The Room Behind the Room (Behind the Room)
#11 Be Calm on Ahway Island
Be Calm on Ahway Island is a calming podcast for kids. Perfect for winding down before bed or for some quiet time in the afternoon. Calming and friendly voices will surely soothe your preschooler to sleep. They tell calming peaceful stories about caring cars, silly sea creatures, bubbly boats, and so much more!
The Hosts: Be Calm on Ahway Island is narrated by several members of the Ahway Island community who are experts in meditation and relaxation techniques.
The Format: Each episode begins with a relaxing breathing technique and stretches. They then will narrate a peaceful and happy story to help your preschooler drift off to sleep.
Why You Have To Listen: If your preschooler is struggling to fall asleep at night, give this podcast a try. It can help with any fear or anxiety they may have. You and your kids will both love it and it will quickly become part of your nightly bedtime routine.
Listen to Be Calm on Ahway Island
Must Listen Episodes:
Tricycle Trade: a mindful bedtime story
Dragon Castle: a bedtime meditation and story
Kitten Love: a relaxing bedtime story
#12 Chompers
Chompers is released twice daily to help your preschooler brush their teeth. We all know it can be a struggle to get preschoolers to brush their teeth at all, let alone for the full two minutes that dentists recommend. Turn on the podcast when they start brushing and let the podcast walk your child through their brushing. The hosts tell funny stories and sing songs to help keep your preschooler entertained while they brush for the full two minutes.
The Hosts: An experienced team from Gimlet Media comes together to create each short episode.
The Format: Each episode is 4 minutes long. It gives a countdown to start brushing then does trivia, songs, or silly stories. When 2 minutes is up, they tell you when to stop brushing and wrap up each episode.
Why You Have to Listen: Your preschooler will love this podcast! They won't fight you to brush their teeth because they will be so excited to listen. They may even ask if they can brush 3-4 times a day just to be able to keep listening to the Chompers!
Listen To Chompers
Must Listen Episodes:
Songs Week Do The Robot Morning
Mythical Creatures Week Night Jokes
Whether you are a Stay at home parent by choice or by quarantine, we hope these podcasts will give you additional resources to keep your preschooler entertained and maybe even learn a thing or two along the way. If you are interested in more podcast options for kids, check out some more of our recommendations.
Discover More Great Audio…
She'll Love You – Podcasts to Recommend to Your Mother
Best Podcasts on Yoga for Beginners